The Contact Center Outsourcing (CCO) industry continues to evolve as new technology innovations and unique business models enter the market. High quality customer care is an essential service in today's economy as we navigate the new normal of the COVID-19 crisis. This report shares insights from leading contact center outsourcing executives about industry trends, including how technology and work-from-home (WFH) models are impacting contact centers worldwide.
Our very own COO Doug Kearney contributed to the discussion by sharing his insights on some of the following hot topics in the industry:
The evolution of the CCO market over the last few years
The shifts in customer service due to the COVID-19 crisis
The state of WFH and future business models
The importance of Social Media Monitoring, Chatbots and Artificial Intelligence
The key changes in customer service/sales, technology and workforce behavior
The role of onshore, nearshore and offshore geographies
The future of the CCO market
To read and share the report, download here:
Highland Park, Michigan – October 9, 2023 – Qualfon, a global business service provider, and Dialog Direct, a Qualfon Company, have announced plans to hire an additional 500 new employees to support its growth in the insurance industry at our headquarters in...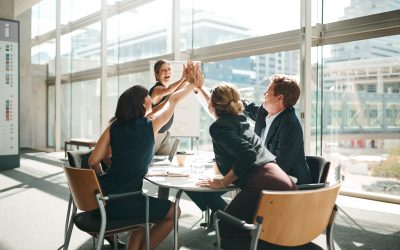 Qualfon, a global business services (GBS) provider, was recognized as a Major Contender in the Customer Experience Management (CXM) in the Americas – Service Provider Landscape with PEAK Matrix® Assessment 2022. This is Qualfon's fourth year of being acknowledged on the assessment. This accomplishment is a direct result of Qualfon's commitment to helping clients transform their businesses by investing in a full suite of capabilities.