Not only do we have extensive experience in the insurance space, including health, life, Medicare, and property and casualty (P&C), our suite of insurance-specific products and services creates personalized interactions, leverages technology and utilizes advanced business processes for a cost-effective way to stay relevant and profitable.
We start with data to deliver highly relevant messaging and customer experiences across traditional, digital, mobile and social channels. Next, our internal licensing expertise allows us to maximize the number of licensed agents, which reduces ramp up times and delivers program scalability.
With licensed agents trained to attract, sell, service, retain and enroll consumers on behalf of insurance carriers, agencies, and third-party administrators, we continue to drive results like increased customer satisfaction while also reducing the cost to serve.
Services Provided
Acquisition Services
Onboarding and Orientation Services
Customer Care Services
Policyholder Outreach
Claims Management
Retention/Renewal
Insurance Agent Support Services
Back-Office
Lines of Business
Homeowners
Automobile
Farm & Ranch
General Liability
Personal Umbrella
Boat
Motorcycle
Benefits
Increased policy owner acquisition
Lower cost per acquisition
Increased customer satisfaction
Increased operational efficiency
Value
Licensed in all 51 U.S. jurisdictions
Dedicated licensing department
Compliant and scalable
Predictive lead scoring and behavioral routing
Strategy Insight and Analysis
Prospective Policy Owner Data Analysis
Policy Owner Insights and Segmentation
Persona Development
Multichannel, Multi-Touch Campaign Management
Path to Purchase Strategy Development
Sales and Acquisition
Lead Generation
Lead Qualification
Lead Nurturing
Acquisition and Policy Underwriting
Policy Owner Enrollment (Licensed and Non-Licensed)
End-to-End Sales Channel Management
Policy Owner Support
Customer Support
Policy Administration and Servicing
Claims Processing
Customer Retention
Agency Management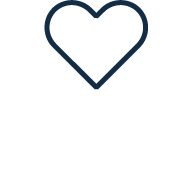 Our Proven Insurance Results
Our average tenure for management is 45.5 months.
History of meeting and exceeding client performance expectations ensures out performance of other providers and internal centers.
Low attrition ensures value for your outsourced operations with strong agent tenure of 16.5 months.
More Ways We Can Work For You

Competitive Advantage
Extensive experience working with P&C companies to develop and execute contact center strategies that make them more nimble competitors.

Data-Driven Enhancements
Proven success leveraging contact center data delivers cost reductions, enable sales, and improve service, including increases in NPS and CSAT.

Customer Experience Excellence
Expertise redesigning contact center procedures allows us to infuse empathy into service interactions and create personal connections that build relationships and loyalty.

People-First Culture
Leadership Academy and Mission Office programs invest in employees, boosting engagement, work quality, tenure, and increasing value of the person behind every customer interaction.
Let's Talk.
Contact Us Today.