Retail and eCommerce
Providing customer care, sales support, billing, and retention services for Retail and eCommerce clients for over two decades.
Today's retail consumers want speed, convenience and an enjoyable shopping experience. Online shopping has been steadily replacing brick and mortar for the past decade, and store traffic continues to decline.

This makes omni-channel touch points a necessity in the retail environment. Not only must you offer ease of use when it comes to sales and service, but you also have to intimately understand your customers – their media usage habits, past purchase history, warranty, service and store preferences.
We have developed customer journey mapping to help our retail clients drive customer satisfaction and loyalty, which in turn increases sales. We also combine analytics and technology so that we are more than simply a contact center, but a trusted advisor.
Benefits
Improved customer engagement
Increased customer loyalty
Increased brand awareness
Improved sales conversion rates
Increased average order value (AOV-ARPU)
Value
Operating efficiencies
Scalable process
End-to-end customized solutions
Data security
Quality and compliance
Customer Engagement Support
Omni-Channel Customer Care
Sales & Service Support
Customer Retention
Escalations & Resolution
Up-sell/Cross-sell
App Support
Billing and Order Status
Data Entry
Social Media Support
Centralized Customer Store Support
Pay-for-Performance Sales Channel
Commerce Hub Direct
Website/eStore
Order Management Platform
Catalog Allocation Management
Distribution Consolidation
Multichannel, Multi-Touch Customer Campaign Management
Customer Engagement Sales and Service Support
Product Fulfillment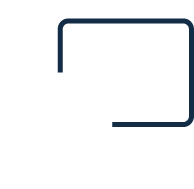 Why trust us for Retail Solutions?
Sales support for a leader in mineral-based beauty retail products for over ten years.
Social media support for America's most famous coffee company and coffeehouse chain.
Customer care for a flash sales website for children's clothing and accessories for over five years.
More Ways We Can Work For You

Industry Expertise
Service major retail clients, with more than 600 retail-focused agents globally, for over two decades, handling customer loyalty, customer support, eCommerce, sales and retention.

Personalized Customer Service
Effortless dot-com customer service and engagement plans for each customer persona drives action while also reducing the overall cost.

End-to-End Support
Provide multichannel customer support, peak season support, social monitoring and engagement, sales, acquisition, retention and back-office support.
Let's Talk.
Contact Us Today.