Telecommunications
We develop unique sales and training programs that improve sales conversions and customer activations.
Selling is a unique skill that sometimes requires development. This is why we work with our clients to implement the right training necessary to build upon that skill and improve talents further. With programs and services customized to your company, we ensure sales agents can not only determine customer needs, but also suggest the best solutions to fit those needs.
Our expertise in the telecommunications arena has led us to work with communications giants such as: The third-largest telecommunications company in the United States (in terms of lines served), the 4th-largest wireless network in the U.S. (reaching 96% of Americans), an American direct broadcast-satellite service provider, and America's largest cable telecommunications company. In addition, we developed multi-national retailer purchasing mobile services of America's #1 prepaid wireless provider.
Benefits
Maximize revenue
Increase loyalty
Reduce costs
Value
Performance driven sales programs
Decades of telecommunication experience
Extensive proactive chat experience
Our Telecommunications Solutions
Tier I
Customer Care & Billing
Up-sell/Cross-sell
Customer Retention Team
Activations
Tier II
Home Phone Support
Voucher Discount Program
Supervisor Escalation Group
Tier III
Number Portability
Executive Escalations
Enterprise Case Resolution
CDR & Law Enforcement
Bring Your Own Phone
Enterprise Auditors
Retailer
Enrollment & Account Maintenance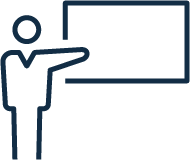 Why trust us for Telecommunications Solutions?
More than 7,500 agents servicing the Communications industry.
Consistently the #1-ranked provider amongst vendors.
10-20% higher sales conversation than the competition.
More Ways We Can Work For You

Revenue Growth
Speed-to-revenue with number portability set-up and activations, plus proactive online sales chat and identifying cross-selling opportunities equal increased revenue.

Improved Loyalty
Effective customer escalation management, social media and blog support, and loyalty programs for increased and improved customer loyalty.

Excellent Sales & Service
600 agents provide top-ranking inbound and outbound sales and customer care programs for performance-driven sales calls that yield results.

Tenured Agents & Management
Tenure rates two times higher than the industry average, with agent tenure at 38 months and agents staying two times longer to provide higher quality service at a lower price.
Let's Talk.
Contact Us Today.