Qualfon, a full-service business process outsourcing (BPO), marketing solutions and contact center service provider, held its annual global leadership summit in Mexico City, Mexico, last month. Since the arrival of CEO Mike Marrow in 2012, Qualfon has grown from a footprint of six near and offshore sites with revenues of $109M to a peak of 16,000 employees in 27 global delivery centers around the world generating annual revenues of $400M. This international footprint currently includes 23 sites around the globe providing contact center services and six sites providing on-demand print and fulfillment, communication strategies and creative services. Qualfon serves approximately 400 household brands, including tech giants, retailers and insurance and healthcare providers.
During the Summit, a special succession-plan ceremony took place to ensure Qualfon's culture, mission and financial stability are protected by future generations to come. "As a privately held, family-owned business, it's necessary for us to stay financially strong, allowing Qualfon to further invest in our clients and employees," said Qualfon CEO Mike Marrow.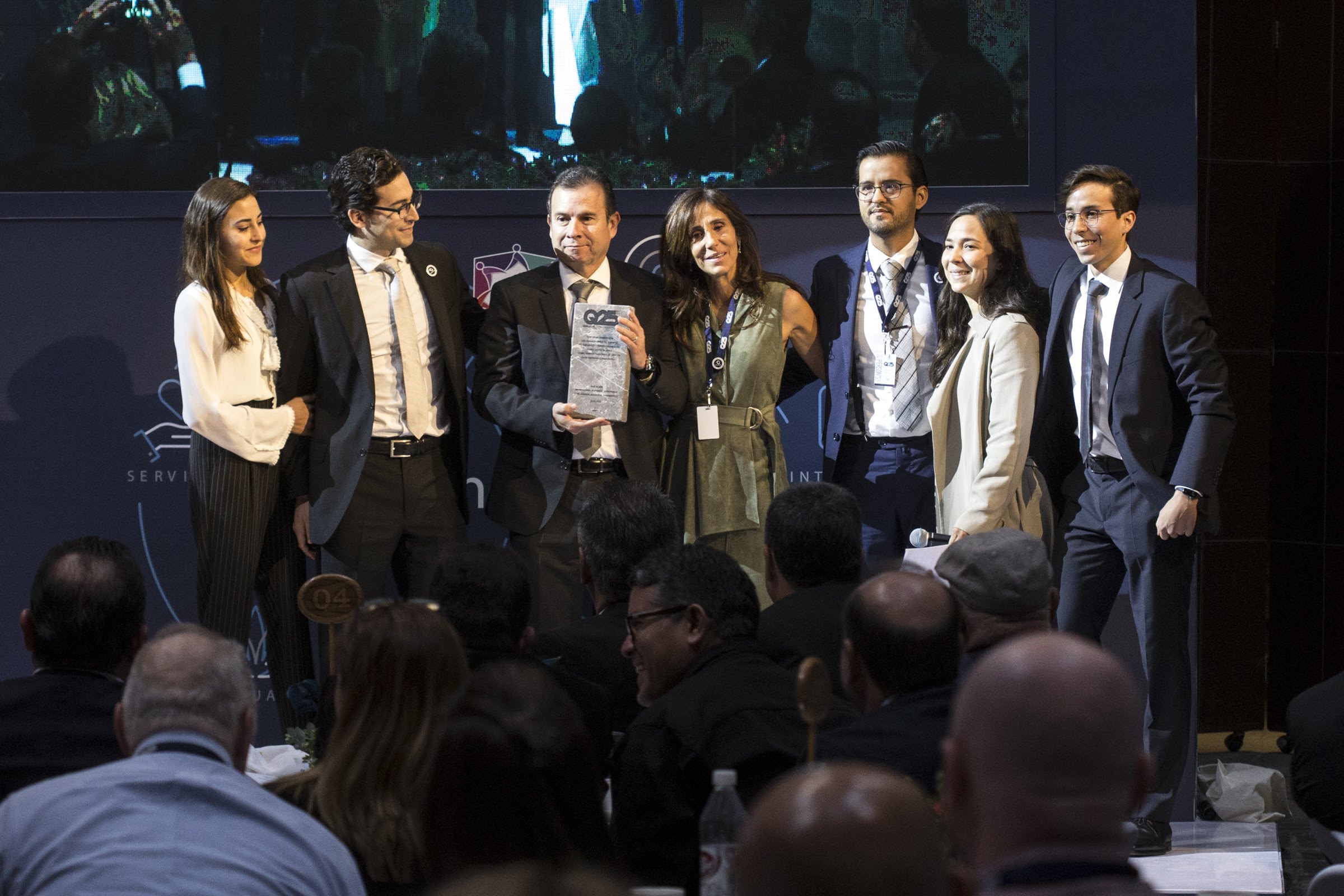 Continuing with the 25-year anniversary theme, the Qualfon executives and managers showcased 25 stories highlighting client solutions, innovations and community-service initiatives that best represent the company's mission to be the best and make each person's life better.
As one of the only mission-based, full-service outsourcing companies in the world, the growth and success of the company has made a positive impact in all of Qualfon's neighboring communities. In 2019 alone, the company recorded 120 outreach programs reaching 25,750 beneficiaries in 26 communities, including schools, orphanages, governmental institutions and local churches. The total number of employees participating in community projects reached 3,730 volunteers.
In addition, Qualfon executives and managers at the Summit constructed cribs, packaged nutritional supplies and built developmental toys for 16 children in need from Cuatro Cienegas, a small desert town in Northern Mexico where almost one half of the population lives below the poverty level. These supplies will be hand delivered as part of the ongoing Plan 2040 initiative, which is part of the non-profit organization New Generations Foundation. The purpose of the initiative is to transform the new generation of Cuatro Cienegas by 2040 by focusing on four key pillars: family, health, education and employment. Plan 2040 will continue to expand its outreach into the community largely due to the long-term sponsorship of Qualfon in partnership with local citizens, community leaders, volunteers and other organizations.
"We would like to thank our employees and clients for making the last 25 years possible," said Qualfon Founder and Chairman Alfonso Gonzalez. "The dedication and commitment of each individual empowers the company to meet our mission to be the best and make each person's life better! We look forward to another 25 years of successful partnerships."

About
Qualfon is a full-service business process outsourcing (BPO) company offering full customer lifecycle management: lead generation, end-to-end integrated marketing, multi-channel customer engagement and fulfillment. With experienced BPO leadership and a strong track record of business growth dating back to our founding in 1995, Qualfon helps companies reduce costs and deliver superior customer experiences. At peak, we have approximately 16,000 employees serving international brands across many industries, and our intelligent outsourcing locations span the United States, the Philippines, Guyana, Mexico and Costa Rica. Qualfon's mission to "be the best and make each person's life better" means we invest in our people and, in return, they take better care of you and your customers. Qualfon's employee retention regularly exceeds the industry average, which creates a people-driven value chain: our employees stay longer, providing a higher quality service at a lower price.