Highland Park, Michigan, USA – June 2, 2022 – Qualfon, a global business services provider, has opened a new state-of-the-art engagement center in Paseo de la Reforma, Mexico City. The nearshore operation provides industry-leading employee tenure rates, reduction in costs and enhanced customer experiences for clients and prospects.  
Since the beginning of Qualfon's operations in 1995, Mexico City has provided a growing Latin American hub that offers large-scale bilingual support services to customers across the United Stated and Latin America. The new center has a variety of capabilities both on premise and virtually using our Qualfon@Anywhere solution, including:  
Customer service 

 

Technical support 

 

Retention 

 

Inbound/outbound sales 

 
The city has the largest subway system in Latin America and the cheapest in the world. This reliable and affordable transportation system helps decrease commute times for our employees and lowers overall absenteeism for our clients. 
Relative to other outsourcing destinations in Latin America and around the globe, the close affinities with the United States economy gives Mexico a baseline for economic strength that translates into stability and security. The agents' cultural ties to the U.S. also provide our clients' customers with seamless communication and transactions when expressing their needs over the phone.  
"We are excited to announce the opening of our new engagement center in Mexico City, Qualfon's birthplace," said Qualfon President and Chief Operating Officer, Doug Kearney. "When compared to other offshore and nearshore destinations, Mexico City is an extremely convenient location for U.S.-based clients. It is readily accessible from most major cities making it cost efficient and stable." 
Over 21 million people reside in the city's metro area and have access to over 24 colleges and universities, including the largest university in North America. With a literacy rate of 98.4 percent, Mexico City guarantees an educated, skilled and bilingual labor force to all employers. Having a strong labor pool to choose candidates from will ensure clients receive well-rounded agents that are adaptable, reliable and can provide the care and solutions our clients' customers are searching for.  
About Qualfon 
Qualfon is a global business services company offering full customer lifecycle management capabilities including lead generation, end-to-end integrated marketing, multichannel customer engagement, print and fulfillment solutions. Qualfon helps companies reduce costs and deliver superior customer experiences. Approximately 14,000 employees serve international brands across many industries, and its intelligent outsourcing locations span the United States, the Philippines, Guyana, Colombia, Mexico, Costa Rica and India. Qualfon practices its mission to "be the best and make each person's life better," by investing in its employees to ensure better care for clients and customers.   
Highland Park, Michigan – October 9, 2023 – Qualfon, a global business service provider, and Dialog Direct, a Qualfon Company, have announced plans to hire an additional 500 new employees to support its growth in the insurance industry at our headquarters in...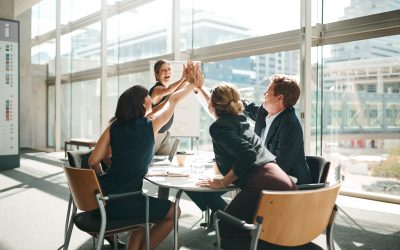 Qualfon, a global business services (GBS) provider, was recognized as a Major Contender in the Customer Experience Management (CXM) in the Americas – Service Provider Landscape with PEAK Matrix® Assessment 2022. This is Qualfon's fourth year of being acknowledged on the assessment. This accomplishment is a direct result of Qualfon's commitment to helping clients transform their businesses by investing in a full suite of capabilities.