Highland Park, Michigan, USA – February 17, 2021 – Qualfon has been recognized as a leader on the 2021 Global Outsourcing 100® list by the International Association of Outsourcing Professionals (IAOP®). This is an annual listing of the world's best outsourcing service providers that are acknowledged for providing the full spectrum of outsourcing services.
 The four main areas IAOP evaluated for the 2021 list were:
 Customer references
Awards and certifications
Programs for innovation
Corporate social responsibility
Judging is based on a rigorous scoring methodology that includes an independent review by a panel of IAOP customer members with extensive experience in selecting outsourcing service providers and advisors for their organizations. 
"Now, more than ever, outsourcing end-users need to be able to easily identify and select the right company for their outsourcing needs," said Debi Hamill, IAOP CEO. "It is great recognition being named to The Global Outsourcing 100. Given the strong, global competition, Qualfon should be proud of achieving excellence in the field."
Qualfon's international footprint currently includes 27 global delivery centers providing contact center services, on-demand print and fulfillment, marketing strategies and creative services. The humbling recognition validates the company's growth over the past 26 years.
"Our mission has always been to be the best and to make each person's life better," said Qualfon Chief Sales and Solutions Officer Dave Drayton. "It's moments like these that validate the worth behind our devotion not only to our clients and their customers, but to our own employees as well."
2021 marks the fourteenth annual IAOP Global Outsourcing 100 list, and the second year Qualfon was named on it.
About Qualfon
Qualfon is a full-service business process outsourcing (BPO) company offering full customer lifecycle management including lead generation, end-to-end integrated marketing, multichannel customer engagement, print and fulfillment. Qualfon helps companies reduce costs and deliver superior customer experiences. At peak, approximately 14,000 employees serve international brands across many industries, and its intelligent outsourcing locations span the United States, the Philippines, Guyana, Mexico and Costa Rica. Qualfon practices its mission to "be the best and make each person's life better," by investing in its employees to ensure better care for clients and customers. 
About IAOP
IAOP is the global association that brings together customers, providers, and advisors in a collaborative, knowledge -based environment that promotes professional and organizational development, recognition, certification, and excellence to improve business service models and outcomes. Our members and affiliates worldwide are digging deep at IAOP conferences, learning at IAOP chapter meetings, getting trained and certified at IAOP courses and workshops, and connecting through IAOP social media, all with one goal: better business results. Whether you are a customer, provider or advisor, new to collaborative business models like outsourcing, or you are an experienced professional, IAOP connects you and your organization to our growing global community and the resources you need to get the results your company deserves and demands. For more information and how you can become involved, visit www.IAOP.org.
Highland Park, Michigan – October 9, 2023 – Qualfon, a global business service provider, and Dialog Direct, a Qualfon Company, have announced plans to hire an additional 500 new employees to support its growth in the insurance industry at our headquarters in...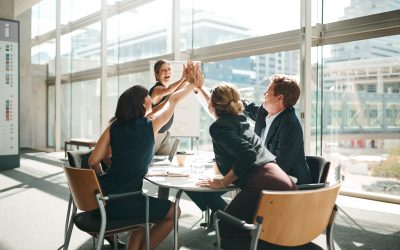 Qualfon, a global business services (GBS) provider, was recognized as a Major Contender in the Customer Experience Management (CXM) in the Americas – Service Provider Landscape with PEAK Matrix® Assessment 2022. This is Qualfon's fourth year of being acknowledged on the assessment. This accomplishment is a direct result of Qualfon's commitment to helping clients transform their businesses by investing in a full suite of capabilities.