Consumer Packaged Goods
We develop personalized, multichannel communications and cost effective solutions that drive sales and create a positive brand experience.
With digital marketing reaching further into consumers' lives every day, the importance of maintaining brand awareness has become a top priority. Personalized messaging through your consumers' preferred channels not only increases your brand recognition, but also makes your products and brand image more relatable.
Our capabilities include product and marketing (POS) materials warehousing and fulfillment, sampling, loyalty and rebate management programs, sales/customer acquisition and support, and broker and distribution services. Explore all the ways we can help you effectively and efficiently keep your brand and your customers connected.
Benefits
Increased customer acquisition
Increased customer satisfaction
Increased operational efficiency
Decreased acquisition and support costs
Value
FDA Certification
PDMA Certifications
HIPAA-Compliant
PCI-DSS 3.2 and SSAE 16
GMP and ISO-Certified
Our Consumer Packaged Goods Solutions
Channel Sales Management
Customer Acquisition Strategy Planning
Market Segmentation and Insights
Multichannel, Multi-Touch Campaign Management
Multichannel Customer Engagement Support
Customer Nurturing
Direct Store Delivery (DSD) Alternative Delivery Channels
eStore/CRM/OMS Platform
Account Management
Product Fulfillment
Direct-to-Consumer Services
Website/eStore
Order Management Platform
Catalog Allocation Management
Distribution Consolidation
Multichannel, Multi-touch Customer Campaign Management
Multichannel Customer Engagement Support
Product Fulfillment
Fulfillment Support
Product Sampling Fulfillment
Promotional (POS/POP) Fulfillment
Product/eCommerce Fulfillment
B2B Bulk Distribution
Logistics Support
Print and Direct Mail
Literature Fulfillment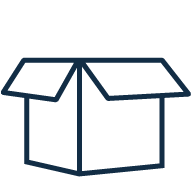 Why trust us for Consumer Packaged Goods Solutions?
Average order value of one of our clients increased from $50 per order to $127.
Reduced the number of escalations by 50% in the first year of social customer care programs.
Decreased negative blog comments by up to 25% in one year's time. 
More Ways We Can Work For You

Start-to-Finish Solutions
Consumer list acquisition and management plus web based ePortals, fulfillment and digital print systems provide business owners with complete awareness and control.

Multichannel Marketing
Campaign management including a variety of engagement channels, including call center, social media, text message, mobile and email.

Business Intelligence
Experience in evaluating data for insights and enabling fast feedback loops that help clients proactively anticipate consumer demands.

After-Hours Support
Support and enhance social media image during event by providing quick response to customers via their chosen channel.

Social Care Expertise
Social care programs provide faster response, which contributes to higher customer service ratings and increased brand loyalty.
Let's Talk.
Contact Us Today.